Hear That Knocking? That's SEO With Business At Your Door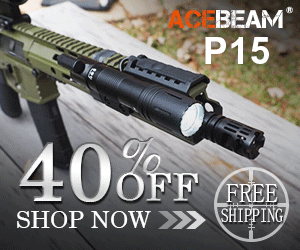 "What have you Googled lately?" Ask anyone that question 10 years ago, and you would have gotten a strange look. But now, Googling is a part of life. When we need something, increasingly, we search for it on the Internet.
From a branding perspective, Google has much in common with the world's Kleenex, Xerox, and Rollerblades. It's a brand name that has become the name for a category, a far cry from the time, not that long ago, when only the urban hipsters with Tony the Tiger shirts knew what Google was.
The Yellow Pages may not be gone, but their star is fading quickly as more and more people turn to Google (or other search engines) when they need to find a product or service. Why? Better, more complete, and up-to-date information. No contest. When someone looks up a company in the phonebook, they get their address, phone number, and maybe some flashy ad graphics; depending on how much money they spent on the ad. On a Google search, they get a link to the company's website, where you can find as much information on a company and its offerings as you need.
Googling will often lead to an instant purchase for things like books, tickets, and music if the price is right. But even for more "considered purchases," where one competes on more than just price, Googling is often the first research step buyers take to arrive at a decision. They search and combine keywords, comparing each set of results to the next and looking for the most relevant information.
In a perfect world, people would systematically study three to five competitors in a selection set, write down the pros and cons of each, and make a calculated decision. But a perfect world isn't the real world. Here's what happens: if a search result looks promising, the buyer will click through to the company's website and further investigate the possibilities of a match. If it seems like a fit, the case is closed. Customer won. No
further research is required, even if someone's out there with a better deal waiting.
This is why being on this "short list" of high-ranking search results is imperative nowadays—the higher, the better. Top rankings give you the chance to have prospective customers knock on your virtual door, be knowledgeable about your offerings, and be eager to buy before you ever say a single word to them.
Don't be ashamed of self-Googling
Come on; you know you've done it: type your name into an Internet search engine such as Yahoo or MSN. Don't feel embarrassed. We all do it. It is, after all, interesting to see what others are saying about you.
In a business context, it's not selfish at all. It's bright, especially when trying to build your brand online. But besides looking for your specific name, try looking for your category. For instance, if you're a Denver widget-maker, look up "Denver widget" or any other combination of keywords or phrases relevant to your business. Where do you rank? Top two? Top 10? Top 1000? It doesn't take a genius to figure out that the top five results will get many more clicks than Numbers 75-80. Are you where you want to be?
How top-ranked websites get their positions
Especially for the most competitive keyword searches, companies must engage in a Search Engine Optimization (SEO) strategy, which encompasses strategic smarts, hard work, and clean code.
How search engines rank your websites
"Spiders" programs are responsible for visiting, indexing, and ranking websites. Each search engine has its spiders with somewhat differing methods for ranking the websites it finds, and there are strategies you can use to make yours more appealing and mistakes that can negatively affect your rankings.
4 SEO Urban Legends
Legend #1: You can muscle your way into the top rankings. Maybe in 1999, but not anymore. Repeating a bunch of hidden keywords on your page or in your <META> tags no longer fools the search engine spiders into giving you high rankings. Algorithms that power the software behind these spiders have become much more advanced, and employing tactics like this will more likely hurt your rankings than help them.
Legend #2: It starts and ends with traffic. Many people will click themselves repeatedly to boost their search rankings. However, this is a futile effort because spiders don't care one bit about traffic.
Legend #3: I can get rankings cheap from those lovely folks sending me all those emails. If you fall for one of those spammer schemes, you deserve to be ripped off! Seriously though, you'd be paying good money for a clerical job you could easily do yourself. But even if you did it yourself, you would risk getting even worse rankings. It's like a membership at Augusta National—if you say you want it, you won't get it. Search engines regard repetitive submissions as desperation, which they reject wholeheartedly.
Legend #4: A Search Engine Optimization service guaranteed a Top 10 position on Google. In short, nobody can legitimately do that. Such guarantees are a telltale sign of snake-oil salesmanship. Here's how the scam works: technically, they live up to their end by getting you top billing on a search term of their choosing, which is so specific to you that only your mom would likely search on it.
Smarty-pants spiders
Search engine optimization is far more complex than it's ever been. Search engine companies have long since identified and shut down the apparent shortcuts to excellent search engine rankings. These days, high rankings have much more to do with the structure of your HTML code, your acumen at avoiding "trip wires" that send spiders away, where specific keywords appear on a page, how you use JavaScript and Cascading Style Sheets, and where your formatting instructions appear about your website copy. If you used a WYSIWYG code-writing program"such as Front Page, GoLive, or Dreamweaver"you almost certainly would get a much lower score from the
spiders.
It takes a team of people, like the kind we have at Brand Identity Guru, dedicated to monitoring the daily changes on the battlefield to maintain a high-ranking web presence. And it does change frequently, search engines are notorious for changing their search algorithms often.
What about pay-per-click?
Organic ("free" or "natural") rankings are entirely different from sponsored ("pay-per-click" or PPC) links. PPC can be a practical part of a brand's overall online marketing strategy, and a lot of professional SEO companies work with clients to design PPC campaigns that are both cost-effective and eye-catching. But PPC won't substitute for SEO. High positioning on a relevant keyword search on Google, with its reputation for returning highly relevant results, bodes well for your brand in a way that sponsored links just can't. However, neither is it wise to engage in an all-SEO, no-PPC strategy. Serious online brand marketers get the best results with a comprehensive approach run by professionals with both the branding and technical know-how to determine the right mix of the two.
Yes, it isn't straightforward.
But you get back a lot in return for your investment of time and money. A more "Googleable" online branding strategy will quickly yield improved sales and a more visible brand on the web, which, in turn, will also positively affect your bottom line.
Sponsors
Other Projects
Subscribe
Subscribing will enable you to get regular notifications about new postings...
Check out the Survival Gear from Atlanta Cutlery Corp today
Recent posts