Stealth Web Advertising Tactics Of "Illegal" Sites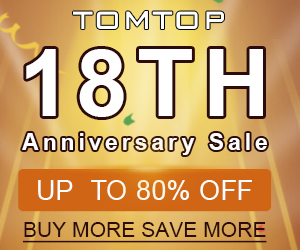 Advertising a website is never easy. But imagine how much harder it would be if advertising your website were illegal.
Gambling websites face just that challenge in reaching US and Canadian audiences. In both countries, the government has put media outlets on notice that accepting advertising from gambling websites is illegal. (Note: in the US, at least, the industry disputes this, and charges have never been filed by the US or Canadian federal governments.)
The sites have come up with some pretty creative ways around the law. Are their tactics worthy of imitation? Or do they threaten to drag down the image of ecommerce faster than a wave of no-prescription online pharmacies dispensing questionable images of minors via browser-hijacking adware?
Have a look at some of these stealth web advertising tactics:
Domain Name Games
A while ago I saw a TV commercial for a poker-related website. The commercial carried the prominent warning "not a gambling website." Curious how such a site could make money, I typed in the domain name. What did I see? Gambling!
I later realized I had typed in the dot-com version of the domain name rather than the dot-net. The dot-net version, the one advertised, has only play gambling with no money. The dot-com version is the real moneymaker.
Web experts have long said that any serious business website needs a dot-com domain name. Many consumers won't remember any other extension such as dot-biz or dot-net, and will instead simply type in the much better known dot-com. You can call them stupid, but they'll spend their money on the other site.
It seems the marketers of that poker website were definitely not stupid. But is this ethical? Worse, could this open up a can of worms for other websites that have a dot-com and dot-net version, if policymakers try to close this loophole?
Publicity
One casino website has taken to buying items on eBay that have generated a lot of media coverage already. The items have included a grilled cheese sandwich with the supposed image of the Madonna on one side. The site has managed to ride the wave of publicity of items such items by buying them. They thereby get their company name (which contains their domain name) in any story about the bizarre auction item (well, except this story).
Sponsorships
Gambling websites have tried hard to get their domain names plastered over as much sports-related real estate as possible. It hasn't been easy. Professional sports world has long been wary of anything relating to gambling. Billboards in major stadiums and arenas are out of the question. So, some sites have started sponsoring rodeos and other smaller events. One site even bought advertising space on a female model's midriff.
Are any of these tactics working? There are some gambling websites that say it's all more hype than substance. They stick to buying ads on other websites.
The battered image of the internet, meanwhile, seems to have suffered relatively little from all this. After all, even the strongest gambling opponent has to admit there are more dangerous things online than poker.
How To Get Traffic To Your Site
There are several ways to get traffic to your site. You can pay for your traffic or get it for free. I'd like to concentrate on free traffic.
The first thing you need to do is make sure your site is key-word optimized for the search engines. For a new site, using low competition words can help you to get placed high on some search engines and give you much needed targeted traffic. If you have a site with several categories, doing at least one optimization a day will slowly but surely build your business. With more than one category this gives you an opportunity to be placed on the search engine with each category and not just your front page.
Another way to help build targeted traffic and links to your site is a blog. You can have the blog linked to your site. If you update your site regularly and 'ping' your blog with one of the free pinging services, you will gradually build your traffic and business.
There are many sites that have free content that you can use on your blog. Once you've set up the blog and find the right ping service, this would only take you a few moments a day. When using free articles, be sure and use proper etiquette, giving the author credit for his writing.
The tried and true way to build 'free' traffic and links, is articles. You can write about anything you want or about the services or products your website distributes. If you're not able to write the articles yourself, there are a number of services available that can do it for you (you pay). Then post your article to as many directories as possible. Webmasters are constantly on the look out for good, new content.
The number of links to your site is critical in your placement with most search engines. Articles and a blog help build your site targeted traffic slowly. But to speed up your linking process, you could search and join some link exchange sites. The more links the better.
Other Projects

Subscribe
Subscribing will enable you to get regular notifications about new postings...
Recent posts