Twelve Issues To Resolve When Selecting Your Web Publishing Program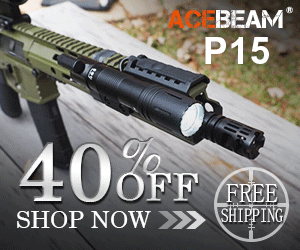 Many of us have a dream of setting up a web site, whether for commercial purposes, or just because we want one. We lack the skills to do so or we are intimidated by the whole process.
It seems some of us come "hard wired" with an intimate understanding of computers, programs, even programming, and these folks can make the move to web site concept, development and building effortlessly.
The rest of us - and that includes this author - we are not as computer friendly. We think bytes are something you do when you eat J. We have to rely on information that we have located on this topic by reading books (horrors!!) or have found web sites and tried to learn about building our own web site on the internet.
This takes a lot of time. This is time that I've already invested. Here are some of the things that I've determined are important to help make your search for the best web site facilitating software faster and more rewarding.
How inclusive is the software? If you just want a web site, and really don't know where you'll go with it, or even if you have a predetermined destination in mind and visions of making money from your site, you will want an all-inclusive software program. That is one that will allow you to contribute to the web site only that which you are comfortable with doing. For must of us, that will be sharing information on an expertise that we've developed either in the work place, or through pursuit of a hobby. Your contribution might be as simple as writing all about your topic and the various subjects pertaining to it.
Will it help you write? A good program must provide guidance and help for those of us that don't write particularly well, to assist us in presenting our information in a form that is pleasant for a visitor to read.
What tools? Your select web-development software must have tools. Tools to enable a rank novice to combine available elements from the software in such a way that results in a visually pleasing home page for the visitor to your new site. In other words, the software must include step-by-step instructions, in simple terms, about how to use the available content in the program to build a home page, and all subsequent pages that you would be proud to show the world.
What topics do I write on? An ideal web publishing program will "scan" the web for you, and tell you what words that people are using to find information on your topic. You, in turn, will write pages about that topic, making it easier for information searchers to find your site.
How do I link? Linking from your home page to all other pages, whether on yours or to other sites, must be simple and effortless. Navigation throughout the site must be handled by the software, and as your site becomes a bit more complex, a "broken link" reporting system to let the author know they've omitted or mistyped a connection is important.
Who's visiting my site? The software should provide almost real time reporting to you about how many visitors visit your site daily and differentiate between those that are unique, and those that have already been on your site that day. This is important information to provide you to prove that you are writing subjects that are on the right track, and also, when and if you decide to monetize your site, knowing how many visitors you get is also important to that process.
Do I need to understand html? The program must render html invisible to those that don't want to use it and make using it for those that wish to seamless. I can tell you that in time you will be visiting the world of html effortlessly and painlessly, since you will learn some of it through osmosis, whether you wish to or not.
How will you support me? What will your program do for you when you've got a problem? Ideally, a support system that will bring you an answer to your questions within a reasonable length of time is critical. Regardless of how well written a program it is, the folks that put it together are already so far advanced down the path of program creating and using that I think it's extremely hard for them to realize what it's like for someone that knows nothing about the web. Therefore, their explanations of issues in the software may still be beyond the capabilities of most. I've still got my program's support address on my internet "speed dial"!
What about newsletters? Tools must be available in your software to allow you to publish newsletters, collect "sign-ups" for that newsletter, and provide forms into which visitors can enter questions for sending to you whenever they wish.
How about RSS? Even if you don't know what RSS (Real Simple Syndication) is, the software program must allow you to take advantage of this information distribution system, easily and effortlessly.
Pop-Ups? And whether we hate 'em or love 'em, pop-ups (windows that open on top of or under the already opened page) are here to stay. If there's a legitimate reason for having information pop-up, the system must make it easy to do so.
Monetize me, baby! How will you, should you choose to, make money from your web site? The software must lead you down the freeway to finances, to allow you to use the skills you have to generate financial return. How will this particular software allow you to do this?
As you while your way down the computer path to internet stardom with your new web site, there will be many more questions. For me, it seemed sensible to select one program that provides everything I can think of right now - and then offer so much more - than it is to try to integrate the requirements of building my site from a number of different software programs. One program that "does-it-all", provided it actually did everything necessary, had to be less expensive than purchasing many packages, and this has turned out to be the case.
Web publishing is fun, and can be rewarding. Good luck in the development of your site.
Sponsors
Other Projects
Subscribe
Subscribing will enable you to get regular notifications about new postings...
Check out the Survival Gear from Atlanta Cutlery Corp today
Recent posts