The Four Elements Of A Nifty Marketing Article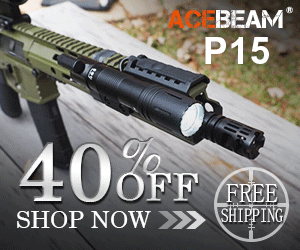 You may think that the key to article marketing success is writing a good article. While this is true, there is much more to it than this. You will also need to consider your headline, your article description and your resource box. In many ways, these can be more important than the article itself.
The Headline
By far the most important part of your article is the headline. It is the first thing your reader or potential publisher will see. If you can grab their attention and get them to read your article you are on the road to success. Your headlines should only be between five and ten words, but these few words can be the difference between success and failure.
Write a few headlines, not just one. Also, once you have written a few headlines put them aside and come back to them later. You will then be able to better judge which is the best one.
There are a few tricks you can use to grab the reader's attention. One is to play to people's desires and offer a solution. Examples of this could be:
How to get rich in one month
How to retire before your 50
Headlines that offer to show a reader how to achieve something in easy steps also lead to a good click through rate. So, these could be something like:
10 top tips for getting rich quick
5 easy steps to early retirement
As you submit more and more articles, you will get a better idea of what is working for you both in terms of headlines and content.
The Description
Almost as important as the headline is the description. The description of your article will appear under your headline in the article directories. There is a temptation here to take your first paragraph and cut it into the description box when submitting to directories. This is a grave mistake.
While it is not as powerful as a headline, the description gives you another opportunity to sell your article so word it carefully. Describe what the article sets out to do, how it does it and hint at the great solution it is going to provide. A powerful introductory paragraph in the article may achieve all of this, but it is not always possible so generally you should write your description separately.
The Article
If you have grabbed the reader's attention with your headline and they are reading your article you are almost there. However, your work isn't done yet. The article has to be good, if not excellent. At least good enough to hold the reader's attention for its entirety.
In general, your article should either entertain or inform. Writing entertaining or funny articles is a skill most professional writers struggle at and is very hard to achieve, so you should aim to inform. Either tell the reader about something they want to know about, or tell them how to do something. Also, write about something you know about. "How to" articles are particularly popular. If you can show a reader how to complete a task in 500 or so words you are on to a winner.
When you are writing the article, keep it simple. There can be a temptation to use flowery language but this is a definite no-no. Keep your sentences short, your words simple, and avoid complex grammatical structures. One trick is to read the article aloud to yourself when you have finished. It it sounds good to the ear and flows smoothly it should also read well.
The Resource Box
Ah, the resource box. The forgotten child of article marketing. If you get someone to read your article it is a fair achievement. So do not scupper your efforts by writing a poor resource box, as so many people do. The whole point of the exercise is to get people to click through to your website, so your resource box content is key.
If you wrote a good article related to your website or product your reader will already be interested so you have a lot of the work done. The text in the resource box should include your name but for the most part should be about the reader, not about you.
You need to tell them why they want to buy your product and how it can help them. Remember, you are offering the solution to their problem. Also, be sure you can deliver on your promises. Do not offer something you can not provide. Finally, it can be a good idea to include a plain address for your website as well as a live link.
So, when you are next preparing a marketing article be sure to give each of the four steps the attention they deserve.
Sponsors
Other Projects
Subscribe
Subscribing will enable you to get regular notifications about new postings...
Check out the Survival Gear from Atlanta Cutlery Corp today
Recent posts