Starting an Ebook Online Business in Just 3 Easy Steps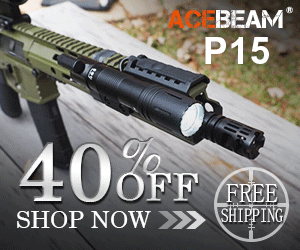 Everybody knows that if you wanna make money online there are a few "simple" things that you have to do. I'm going to give you the steps you need to start your own online home business. Whether you're a student (like me), a stay at home parent, teen, or anyone else who just want to make money from home.
First, you'll need a product that will sell and on the internet "Information is Everything". From money making ebooks and recipe books to dog training manuals, Almost everybody can write an ebook on something that they have either done before or don't mind researching. If you can't write, don't worry there are ebooks that you can purchase the resell rights to and sell just like your own.
Ebooks serve two main purposes; the first and most obvious is income. Most ebooks merchants have little or no overhead; Once you write it or purchase the master resell rights it's yours to sell over and over again and keep all the profits. That's why the majority of the people who really make money online sell some form of information.
The second purpose of ebooks is generating targeted traffic to your website. "Branding" puts your website links inside of ebooks that you sell so you can have your ebooks pulling in orders and traffic 24 hours a day.
Second,you need a web presence. Whether it's a website, newsletter, blog, or RSS feed it is essential that you have a medium to connect to your potential clients. It's better to have more than one ex:(website & newsletter) this allows you to follow-up with people who might not purchase the first time around; Also to connect with people who might prefer a choice. A good website and hosting package with a domain name should cost less than ten dollars a month.
To be looked at as the professional you are, a domain name (www.yourname.com) is crucial. Those "free" websites aren't really free when you begin to count all the missed customers. Not to mention the banner ad or text link that they embed into your page, driving them a ton of free traffic.
An important, but often unused component of new online marketers is tracking your visitors. When setting up your new website it's important to add a tracking service of some kind. This is so once your new site begins to take off, you know exactly where your visitors are coming from.
You want to do this so you will know which ads are working and which aren't. Track all the way to the order page, this is so you know not only visitors but also orders. You can find free tracking services online, even some with with invisible counters.
And for my last step, you need to get the word out about your new site. There are a few little known secrets that I personally use to drive targeted traffic to my sites. One, submit your site to search engines and directories. This takes some time to get a large amounts of hits, but once they start there highly targeted based off the keywords that you choose. Search engine optimization or SEO prepares your site to rank high in the search engines results, giving you more visitors.
Third, is article submissions. Like I said earlier, online information is everything and this is true for advertising. A well-written article can be picked up and re-published thousands of times for free. How does this effect you? At the bottom of every article you write there is whats called a resource or bio box containing the author's info and websites.It's illegal to remove this box, therefore you get free advertising on potentially thousands of sites by people wanting to use your article in there ezine, newsletter, website, etc.
This is also a great seo tool also since search engines count and rank sites by how many other sites link to them. Also if your worried that you can't write articles either, you can find plenty of them free with rights to edit them and make your own. There called private label rights or plr articles. Be sure to rewrite them because search engines can tell unique content and will not index you.
Sponsors
Other Projects
Subscribe
Subscribing will enable you to get regular notifications about new postings...
Check out the Survival Gear from Atlanta Cutlery Corp today
Recent posts