Quality And Keywords: How To Strike The Perfect Article Balance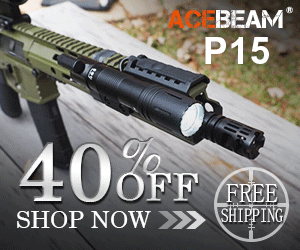 Writing the perfect article for submission to an article directory for marketing purposes is all about striking the right balance. You need to provide web publishers and readers with well-written, entertaining and informative content. However, you also need to be keyword savvy so that your articles will do well in searches in both the article directories and on the major search engines. But which is more important?
Without a doubt, good content should always take precedent and the major search engines are finding more and more ways to reward good content on the web, while penalizing keyword heavy content that holds little value for readers.
However, that is not to say keywords should be abandoned altogether. They are still vital for good search engine optimization and article marketing, but they should be used with carefully.
We have all run a search on Google or Yahoo! and clicked on a result only to be presented with a pointless, barely readable article that is stuffed with keywords. In 99.9 per cent of cases the immediate reaction is to click away from such a page as quickly as possible.
The point here is that whoever published this page effectively used keywords to get a high search engine page ranking and get visitors to the page. However, the poor quality of the page's content means that the visitors are lost immediately.
Therefore, the secret is to find a good balance. With a little work you can produce an article that reads well and has enough targeted keywords to help with SEO. In general, keywords should never go above a 2 per cent density. So, if your article is 500 words long, you shouldn't have more than 10 keywords.
Also, it is not about how many keywords you have, but where you place them. Above all, the keyword should appear in the headline, the description, the opening paragraph and the last paragraph. These are by far the most important. The remaining keywords can be interspersed with the main content at any points you choose and where it reads well. If this is done well, the reader won't even realize that there are keywords in the article.
So when you are writing article marketing content, you will first need to decide on a subject you wish to write about and the keywords and keyphrases you want to use. Researching these keywords well is vital and there are many tools available online to help you with this. In general, your keywords should match the words a potential reader who is interested in the subject of your article might type into a search engine.
Your first priority when writing an article is to create something that will keep readers attention and that flows well. For this reason you should forget entirely about keywords at the outset. Write your article but do not worry about where they will appear in the text. Although often they will find themselves into the text naturally as you write.
Once the article is written you should edit it to make sure it reads well and achieves the purpose you intended. In general, an article should be informative or entertaining. When you are happy with the article you can then worry about inserting the keywords. Sometimes you will find places where they will slot in naturally with the flow of the articles, while in the other cases you may have to change the wording a little. However, do not leave keywords interfere with the structure, meaning or readability of the content.
Look over your article carefully at least once to make sure all is in order. Ensure that there are no grammatical or spelling errors. Sometimes, as you reread your article you will often see more opportunities to subtly work in a few more keywords without disrupting the article.
Now, you have an article that will serve you on two fronts. It has the good content to get it noticed and published by web publishers and it has the keywords needed to draw the attention you need to both the article itself and your website.
There are no guarantees that your article will be appearing on the first pages of the search engines within days, or perhaps ever. However, if you maintain these methods over a period of time you will find that your articles will begin to bring the traffic you desire to your website.
Sponsors
Other Projects
Subscribe
Subscribing will enable you to get regular notifications about new postings...
Check out the Survival Gear from Atlanta Cutlery Corp today
Recent posts